The Tube Amp Hall of Fame
|
home


Tube Amp Hall of Fame #6

This Page May Take a Minute To Load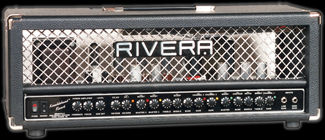 K Verb 100watt (and lots of knobs)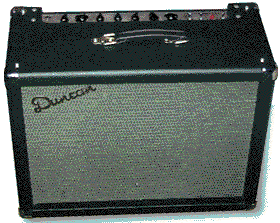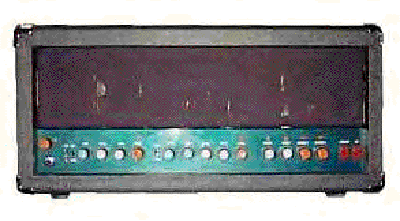 DDS-2250V: The all-tube stereo sledgehammer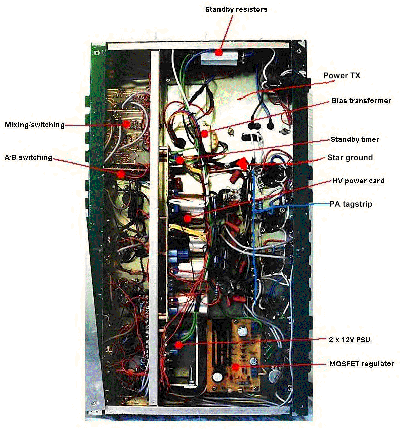 Go to the site to read up on the mosfet regulator/powersupply
5 x Mullard M8137 (12AX7WA),4 x 6L6WGB,Nestling in the middle is another M8137
flanked by a pair of Mullard M8162's (12AT7WA) to stoke up the 6L6's.
------------------
Download a copy of the Tone Stack Simulator At;
http://www.duncanamps.com/technical/tonestack.html#Baxandall Tone Stack
the 'standard' hifi tone circuit, this
usually means the 'Baxandall' circuit, credited to inventor
Peter Baxandall.
http://www.duncanamps.com/technical/baxandall.html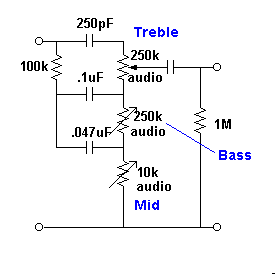 This is the standard Fender/Vox/Marshall tone stack.
The speculation is useing the hi-fi stack vs the guitar amp stack.
Check this out!!
---------------------------------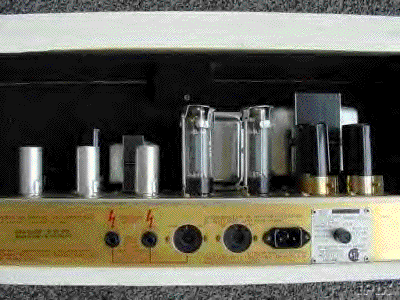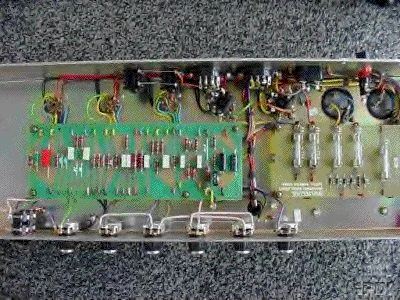 Must be pre 1986 with no circut board on the Pots!
another white one
Marshal JCM 800 2204 50 watt el34's
------------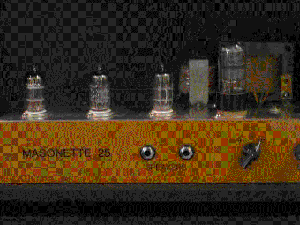 A masonette 25 wat 6v6 brand new 2003
see www.fatsoundguitars.com
--------------
If you have a pic of a tube amp and I havent posted it already,
send it to me and I might just post it here, ya I'll give you credit....
Modern Marshall 1959 100w head w/loop
Marshall JMP markII 2204 50w
my personal fav's
Marshall JCM 800 2412 Combo 2x12 50w.
and the 2410 single 12"
Hey marshall ,send me one of these?
----------------------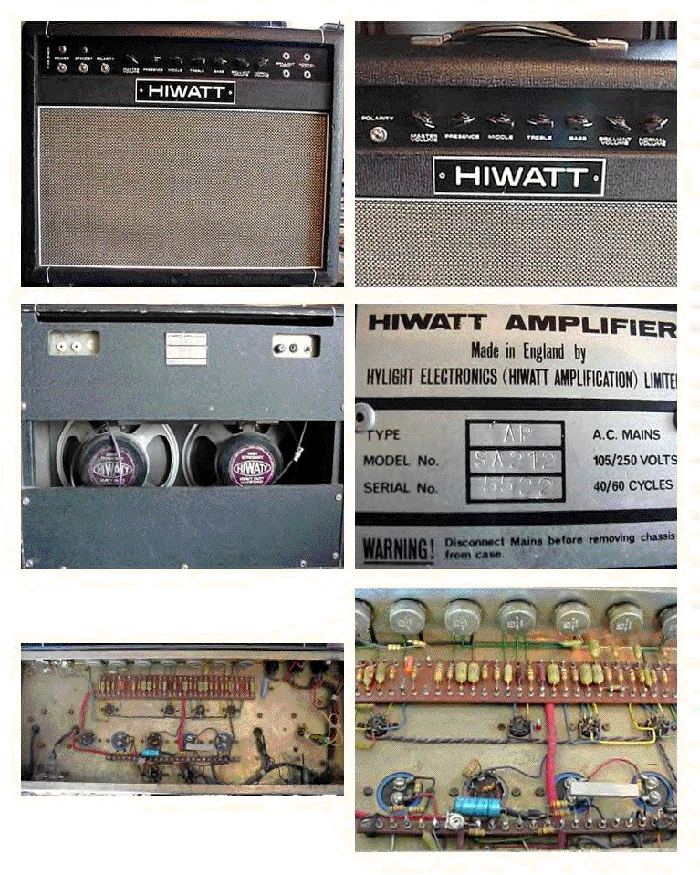 1975 HIWATT SA212 Combo--sweet
-----------------
Marshall 50 watt combo Model 4104
----------------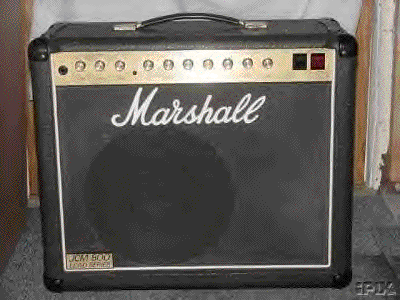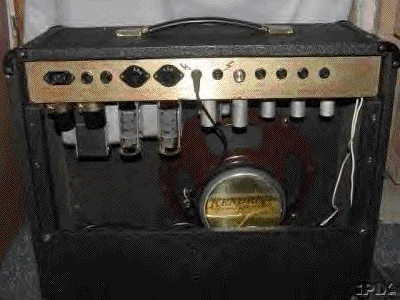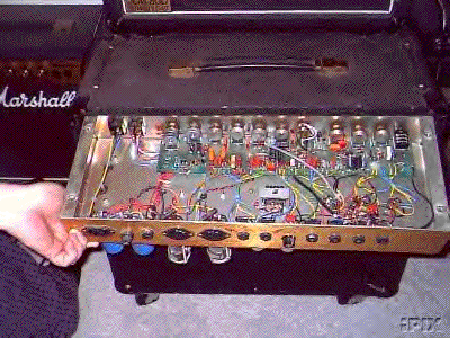 this ones been modded //probally tubes
The 4210 is the combo version of the much sought after JCM 2205 head
JCM 800 4210 combo
-----------------